Derby People's Assembly: December 2015 Newsletter
This newsletter is crammed with reports. That is because people are resisting the offensive by the Conservatives and their billionaire friends.

Stop the War
We know that the Anti-Austerity movement is not one and the same as the Stop the War campaign. Some people will support one but not the other. However, there is a strong interrelationship. Remember that every Brimstone missile fired in Syria costs £175,000 (taking into account research and development). This war money could be used to both save the NHS and stop the attacks upon welfare benefits. The argument that there isn't money crumbles instantly. Hence we are starting this newsletter with a plug for a possible coach to the national Stop the War demonstration in London this coming Saturday. If you are interested in going please contact Sue Arguile –suearg1@yahoo.com07742532677 – before Tuesday night.
Autumn Budget statement
In Derby we organised an successful activity against the Autumn  Budget statement. It was very successful and we were joined by a couple junior doctors and a number of students. This photograph and the one below is from this. Our active opposition to cuts through campaigning  in all sorts of ways has seen some success with U-turns on a series of proposed cuts, to working tax credits, to the police and to the NHS. This combination of fierce attack combined with tactical retreat reveals the Tories' real position – they are a weak minority but will relentlessly pursue savage cuts where they can.  See
http://www.thepeoplesassembly.org.uk/autumn_statement_shows_tories_are_weak_bullies

College Students against austerity
Derby College students have launched a cam
paigning group against austerity.  Life is indeed much tougher for young people because of cuts to their living capabilities as learners, cuts to education funding and of course reduced family disposable incomes.  Naturally being unhappy they decided to parade George Osborne in the town centre.
Enormous  Climate March
50,000 people marched in London Sunday before last, demanding immediate and significant action to pre
vent 2 degree climate warming. The coach from Derby was full and the picture shows our two youngest passengers.
Climate activists argue that investment in a million climate jobs will both tackle ckimate change and the austerity regime.
Voting registrations campaign (including Chester Green)
Along with many others People Assembly supporters campaigned to get people registered to vote.  The new forced government changes to the way we register to vote means many people will actually become unable to vote plus area boundaries will change.  Voting matters because it shows strength of feeling and it is a useful addition to being politically active.
Teaching Assistants
The teaching assistants are fighting a hard fight to protect their pay and conditions and doing so with passion.  We supported them to say no to cuts that hurt families, education and the community.
The plans have now been  post- poned till the end of next summer, but the Teaching Assistants are keeping up the pressure  They are scheduled to speak to the Trades Council the Wednesday at 7:00 pm, for 30 minutes, at the Council House. Even if you are not a member of the Trades Council you can attend as an observer.
Junior doctors & NHS campaign
Junior doctors have also joined the fight to protect pay & conditions and to safeguard human lives. As we know the Junior doctors industrial action was called off at very short notice by the BMA. Many of the doctors only heard about this through the news!. However they are very fearful about the prospect of not getting a good settlement. Although the pickets were called off, the peoples assembly supporters, along with those from 38 Degrees and Keep our NHS Public, organised an action on St Peter's  Street on the Tuesday. It was sparkingly successful; there was great deal of support from the public.
Then on Saturday Dr Rory Hicks (Junior Doctors Campaign), Yannis Gourtsoyannis (BMA Junior Doctors Committee) spoke at the National Peoples  conference and vowed that the actions would be resumed if the Government doesn't listen. So the strikes have been put on hold.
The doctors reminded us that until a couple of years ago the NHS was ranked number one health care system in terms of outcomes and efficiency and the USA bottom; yet is seems the powers that be want to replace our NHS with a a US type insurance scheme. Will we really allow health provision to disappear in the name of profit?
Railway Day of Action on

4 January 2016
On Saturday 2 January, regulated fares such as season and anytime tickets are going up again. Over the last five years, fares have risen nearly three times faster than average wages. Although the government has pledged to cap the fare rise to inflation, rail fares are still going up by one per cent, and they've gone up by 25 per cent since 2010. We have the highest commuter fares in Europe, yet our trains are often overcrowded, late and understaffed.
Action for Rail and coalition partners are organising a Day of Action on Monday 4 January 2016, when people return to work after the New Year. The day will focus on fares and public ownership. As well as action cards, there will be an online action (going up around 20 Dec) and infographics to share.
We will be leafleting  Derby Railway from 7.30  until 9.00 am and Burton from in the early evening (time to be confirmed)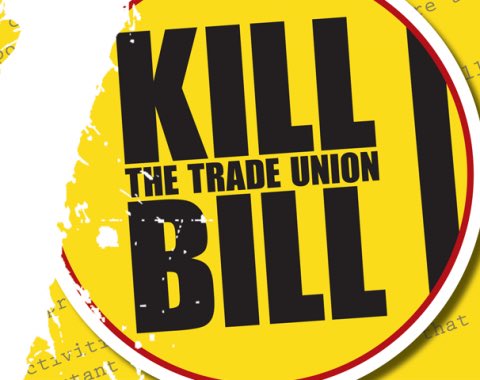 War on Jeremy Corbyn
The anti-austerity, anti-privatisation agenda of Jeremy Corbyn is the voice and desire of ordinary people.  It is no wonder that he is attacked all the time, just like we are, calling for a fairer society that benefits all, not just the few.  As an ally to our cause and aims, strengthening his position will be much needed. Here is a link to George Galloway defending Corbyn and so-called threats.
We from the Peoples Assembly invite other organisations such as Momentum and the Unite Community branch to work with in partnership with us.
We invite all to our next meeting:
7.15  pm

Wednesday the 16th of December
Cafe Loco, 7 John St, Derby DE1 2LU
Derby Peoples Assembly