Aside Posted on
Actions and activities  in Derby next week.
SUPPORT THE JUNIOR DOCTORS
The Junior Doctors are going on strike on Wednesday and Thursday.  They need supporting. Here's how you can help:
1) Get down to picket lines.
Picket lines will be at The Royal Derby and the DRI from 8am on bothWednesday and Thursday. Please go and offer support whenever you can.8am at the Royal Derby will be a focal point.
2) Join the doctors and help talk to the public.
Help in Derby Centre on Wednesday. The doctors will be assembling at St Peters Cross, by St Peters Church, at 12 noon on Wednesday to hand out materials to members of the public.
3) Don't forget the National March for Health, Homes, Jobs & Education,Saturday 16 April
The national demonstration on Saturday 16 April falls in between the last two Junior doctors strike dates (announced so far!). This is the moment to bring together tens of thousands of people from every section of society, to place demands on this Government, and fight for the alternative. Coaches are leaving  Derby Bus Station :
Saturday, 16 April 2016,  09:00 am. here is the link: https://derbycoachesapril16.eventbrite.co.uk to book tickets.
Protest about the attacks upon benefits claimants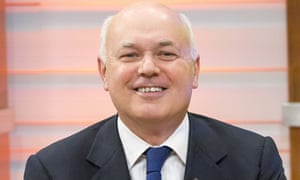 The Unite union are organising National protests  on March the 9th. More and more people are facing benefit sanctions. Over 2 million people have had their money stopped in the past 2 years. That's 2 million people, many of whom have been plunged into poverty, unable to heat their homes or even eat. How is this meant to help prepare people for work?
– See more at: http://www.unitetheunion.org/campaigning/stop-benefit-sanctions/#sthash.ZM03fUdF.dpuf
Please join the Derby Unite Community members,  who will setting up an benefits advice stall and gazebo at St Peter' s  corner at
9.45 am
on Wednesday the 9
th
,  where we will have leaflets and some cups of tea and will bring along PAWS (see photo).  From there we will go to the Gower Street and to Forrester House benefits offices. We will also be asking the public to sign the Save the Citizens Advice Bureau petition, see below
Save the Derby Citizens Advice Bureau
One of the first places people go to for advice about benefits is the Citizens Advice Bureau (CAB). Unfortunately, the Council has decided to withdraw funding support for the CAB, leading to the likelihood of ITS CLOSURE, the first to be shut down in any city. LINK
The 38 Degrees petition has collected more than 4000 signature in just a few days. So we will also be making the connection on the 9th and asking people to sign the petition. If you haven't done so yet please go on-line; seehttps://you.38degrees.org.uk/petitions/restore-citizens-advice-centre-in-derby
Derby People's Assembly Against Austerity 
Copyright © 2016 Derby People's Assembly, All rights reserved.