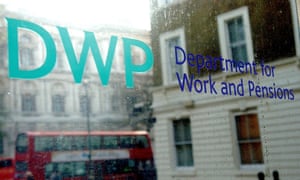 The Department for Work and Pensions prides itself on embracing diversity and promoting equality of opportunity. And indeed, when it comes to pulling the plug on benefits there is no sign of discrimination – everybody is treated equally harshly.
It is not only those who are too sick to work but are informed they are well enough to do so; nor just those who have failed to adhere to some tiny sliver of bureaucracy. This also applies to people who don't even realise they have sinned but are left suddenly and brutally penniless.
In London, Hawa was locked in a house and repeatedly raped by men who paid her trafficker to do so. She escaped when she was five months pregnant from one of the rapes; she claimed asylum and was granted refugee status. The Home Office accepted that her life would be in danger if she was forcibly returned home.